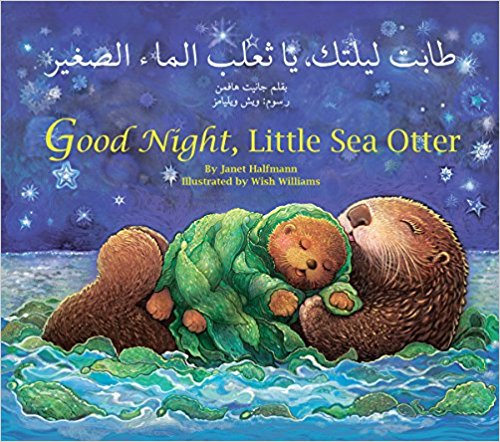 Good Night, Little Sea Otter (PB)
Arabic/English
Author Janet Halfmann & Wish Williams
ISBN 9781595727619
Binding Trade Paper
Publisher Star Bright Books Inc.
Publication Date September 06, 2016
Size 253 x 221 mm
Little Otter snuggles with Mama in a bed of sea kelp, but she will only settle down to sleep after she wishes her sea friends good night. This sweet bedtime story is now avialble in Arabic/English.
Read More