Our History
Fitzhenry & Whiteside – dedicated to Canadian publishing and distribution
The house was founded on April 1, 1966 by Robert I. Fitzhenry (formerly Vice President, Sales, for Harper & Row), and Cecil L. Whiteside (formerly Vice President, Sales, for the Musson Book Company).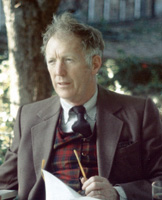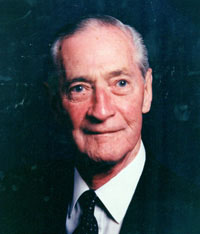 R. I. Fitzhenry C. Whiteside
The two men had known one another for some time because Musson was, for many years, Harper and Row's Canadian distributor. When Musson ceased operations, the Harper agency moved briefly to Longmans Canada before Msrs. Fitzhenry and Whiteside were able to convince Harper President Cass Canfield that their knowledge and experience with the wide list of Harper titles could be best utilized by Harper awarding its Canadian agency to their fledgling firm, Fitzhenry & Whiteside.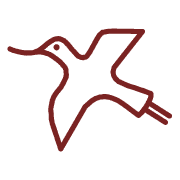 The two principals selected the Godwit as Fitzhenry & Whiteside's company symbol, because that bird is not only a denizen of the Canadian North, but because its distinctive call sounds like "crazy, crazy, crazy…correct, correct, correct'', an epithet applied by more than one observer to the new firm's creation.
Business was brisk at the new operation (headquartered at 1590 Midland Avenue, Scarborough) in premises rented from, and next door to, Canadian Book Wholesale (at that time one of the largest Canadian book wholesalers in existence). Fitzhenry took care of the sales and marketing. Whiteside handled the back office, although everyone worked in the warehouse when the influx of orders so demanded.
In time, Fitzhenry & Whiteside (or Fitz & Witz, as it is commonly known in the trade) attracted other publisher clients including Beacon, Dial, Delacorte, E.M. Hale, Golden Press, Grosset & Dunlap, Grossman, Hill & Wang, Indiana University Press, Basic Books, Henry Holt, Kodansha, Walker & Company, E.P. Dutton, Facts on File, Millbrook, Lerner, Capstone, and Contemporary Books. Fitzhenry sales people sold over 250,000 copies of Alexander Solzhenitsyn's Gulag Archipelago 1, and well over a million copies of the Nancy Drew/Hardy Boys series. In addition to a strong adult trade list, Fitzhenry & Whiteside also developed a dominant school library program.
---
Expansion into Canadian publishing program
Fitzhenry & Whiteside was expanding, and in the early 1970s, the company moved into its own office/warehouse space at 150 Lesmill Road, Don Mills. Collins was next door, and General Publishing was down the street. It was at 150 Lesmill that the house began to develop its own Canadian publishing program, while at the same time growing its distribution arm.
Fitzhenry & Whiteside's first ventures into publishing were aimed at the education market, specifically British Columbia elementary social studies. The house secured provincial adoptions for its Study Print Sets which were designed for young students in Kindergarten to Grade Three. Additional education titles soon followed: the Growth of a Nation series, the This Land series, the Native American Circle Reading Program for Kindergarten through Grade Three, published in conjunction with OISIE, the Canadians series, Canada Exploring New Directions, Canada the Twentieth Century, and Origins, to name a few.
During the mid-1970s, Fitzhenry & Whiteside established a sister house, Beaverbooks, whose mandate was to acquire and sell remainder and merchandise titles.
The first trade book published by Fitzhenry & Whiteside was Public Opinion and Canadian Identity by Mildred A Schwartz, a statistical analysis of Canadians and their perceptions of Canada, assembled in 1967. Some notable trade publications include:
Coroner by Morton Shulman, 1975
Does She Know She's There by Nicola Schaefer, 1978
The Canadians by George Woodcock, 1979
Canadian Writer's Guide (first edition with Fitzhenry in 1981), published with the Canadian Authors' Association, and constantly updated ever since
Canada's Holsteins by Peter Lewington, 1983
The Fitzhenry & Whiteside Book of Quotations, by R. I. Fitzhenry, 1983
Native Trees of Canada (8th edition) in 1990, co-published with Canadian Forestry Services (This title is now the popular Trees of Canada by John Laird and Ken Farr)
The Canadian Thesaurus, 2001
Ontario Rocks by Nick Eyles, 2002
Nothing Fell Today But Rain by Evan Jones, 2003
Processional by Anne Compton, 2005
Canadian Facts & Dates, 3rd edition edited by Richard W. Pound, 2005
Sidney Crosby by Gare Joyce, 2005
& A Serial Poem by Daryl Hine, 2010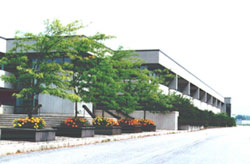 In 1982, Fitzhenry & Whiteside moved again into its own 76,000 square foot office/warehouse premises at 195 Allstate Parkway, Markham, Ontario. This building, which was originally surrounded by cornfields, has remained the firm's headquarters ever since.
In 1989, when Harper & Row was purchased by Rupert Murdoch, its Canadian distribution operation was amalgamated into Collins Publishing, becoming Harper Collins. Fitzhenry was offered a participatory role in the deal, but declined.
In the early 90s Fitzhenry & Whiteside assumed Canadian fulfillment for Little Brown, Canada, and, later, Stewart House.
We outsourced our US sales and distribution to Firefly Books and Sons Ltd in the summer of 2017.
In the fall of 2021 we outsourced our Canadian sales and distribution to Thomas Allen and Sons Ltd, still at 195 Allstate Parkway, and in the spring of 2022 moved our offices to 209 Wicksteed Avenue.
---
Growing into publishing Canadian children's books
Fitzhenry & Whiteside hired its first Children's Publisher at Fitzhenry & Whiteside in 1998, with the mandate to develop a cohesive children's book publishing programme. Soon Fitzhenry was publishing such authors and illustrators as Lyn Cook, Rachna Gilmore, Deborah Ellis, Alma Fullerton, Rob Laidlaw, Kirsti Anne Wakelin, Wayne Lynch and Aubrey Lang, Sharon Jennings and others.
Notable children's titles published by the house include:
Naomi's Road by Joy Kogawa, illustrated by Ruth Ohi, 1986
Screaming Kind of Day by Rachna Gilmore, illustrated by Gordon Sauve, 1999
A Pod of Orcas by Sheryl McFarlane, illustrated by Kirsti Anne Wakelin, 2002
The Heaven Shop by Deborah Ellis, 2004
Lowdown on Earthworms by Norma Dixon, illustrated by Warren Clark, 2005
Yum, Yum by Joanne Fitzgerald, 2007
The Nine Lives of Travis Keating by Jill McLean, 2008
Animals in Captivity by Rob Laidlaw, 2008
Libertad by Alma Fullerton, 2008
Kiss Me (I'm a Prince!) by Heather McLeod, illustrated by Brooke Kerrigan, 2010
The Glory Wind by Valerie Sherrard, 2010
Dog Breath by Carolyn Beck, illustrated by Brook Kerrigan, 2011
Hockey Girl by Natalie Hyde, 2012
The Stamp Collector by Jennifer Lanthier, illustrated by Francois Thisdale, 2012
---
A new generation in Canadian publishing with the acquisition of additional publishing houses
By 1996, both Robert Fitzhenry and Cecil Whiteside had retired from the firm, and management passed to the second Fitzhenry generation.
In 1998, Fitzhenry & Whiteside purchased the Calgary-based publisher Fifth House, which remains an entirely separate entity focussed on books of interest to Western Canadians, and books of Native American appeal and origin.
In 1999, Fitzhenry & Whiteside became the alpha project for new, Canadian-developed publishing and distribution software created by Bob Houghton and his Hi-Point associates. This move, which enabled the house to transfer its operations from the pre-existing Wang-based mainframe protocol to inter-linked PC systems operating on a Progress platform, transformed the company's reporting, tracking, and communication abilities.
In 2002, Fitzhenry & Whiteside purchased Trifolium Books, publisher of teacher's Supplements and Guides for both students and educators. (Trifolium has subsequently been folded into Fitzhenry & Whiteside).
Also in 2002, Fitzhenry & Whiteside purchased the assets of Stoddard Kids. These consisted of inventory and contracts for some 350 children's and young adult titles. Stoddard Kids has been successfully integrated into the Fitzhenry & Whiteside Children's publishing programme.
In 2005, Fitzhenry & Whiteside purchased Red Deer Press, the Calgary-based publisher of award-winning children's books, science fiction, and adult fiction and non-fiction.
In 2012, Fitzhenry & Whiteside purchased Whitecap Books, the Vancouver-based publisher of cookbooks, lifestyle books, western-oriented children's books, travel guides, and historical western portraiture titles. Whitecap remains an entirely separate corporation with offices in Vancouver.