Latest News
January 28
The United States Board on Books for Young People (USBBY) have announced their 2019 Outstanding International Books List. Included in the list of 39 books is:
Skating Over Thin Ice by Jean Mills.
"Teens on the international stage in music and hockey commiserate and relate."
The Outstanding International Books committee
Below is a map of the location of the books on the list: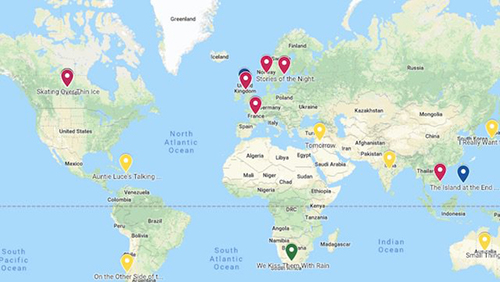 The United States Board on Books for Young People (USBBY) is a non-profit organization devoted to building bridges of international understanding through children's and young adult books; it serves as the U.S. national section of the International Board on Books for Young People (IBBY).
The Outstanding International Books (OIB) committee is charged with selecting international books that are deemed most outstanding of those published during the calendar year. For the purposes of this honor list, the term "international book" is used to describe a book published or distributed in the United States that originated or was first published in a country other than the U.S.
---
January 14
After extensive reading and lots of discussion, the Ontario Library Association's Best Bets committee has finalized their lists and prepared their Top Ten titles for each of their book categories. Best Bets looks exclusively at titles published in the past year that are either written or illustrated by a Canadian or someone living in Canada. The categories include Picture Books, Junior Fiction, Junior Non-Fiction, Young Adult Fiction and Young Adult Non-Fiction.
Congratulations to Eat This! How Fast Food Marketing Gets You to Buy Junk (and how to fight back) by Andrea Curtis and illustrated by Peggy Collins, which is a Top Ten book in the Young Adult Non-Fiction category
The finalized list of winners and honourable mentions will be announced on Wednesday, January 30 at the 2019 OLA Super Conference.
---
January 8
Recently CanLit for Little Canadians updated their list of Exceptional Novels in Verse for Young Readers from 12 to 26 novels. Recently added novels include:
Closing Down Heaven by Lesley Choyce
Counting Back from Nine by Valerie Sherrard
The Gospel Truth by Caroline Pignat
Jeremy Stone by Lesley Choyce
Books on the original list of 12 include:
In The Garage by Alma Fullerton
Libertad by Alma Fullerton
Yellow Mini by Lori Weber
Looking for Canadian novels in verse for middle-graders or teens? Look no further than this updated booklist of titles by Canadian authors for young people. It's a very difficult genre in which to write and these authors do it so well!
---
January 7
Resource Links has issued their The Year's Best 2018 list. The following are books we published that are on the list:
The Spirit Trackers by Jan Bordeau Waboose, illustrated by Francois Thisdale
Charles by Stephen Hume, illustrated by Jessica Bromley Bartram
Talking to the Moon by Jan L. Coates
Eat This! How Fast-Food Marketing Gets You to Buy Junk (And How to Fight Back) by Andrea Curtis, illustrated by Peggy Collins
Clutch by Heather Camlot
Kate's Ring by Donna Grassby
Also on the list by publishers we distribute are:
The Princess Dolls by Ellen Scwartz, illustrated by Mariko, and published by Tradewind Books
Sukaq and the Raven by Roy Goose and Kerry McCluskey, illustrated by Soyeon Kim, and published by Inhabit Media
What's My Superpower? by Aviaq Johnston, illustrated by Tim Mack, and published by Inhabit Media
Reawakening Our Ancestors' Lines: Revitalizing Inuit Traditional Tattooing by Angela Hovak Johnston, and published by Inhabit Media
---
December 10
Kirkus Reviews have issued their Best Books of 2018 list. One of 8 in the Middle-Grade Nonfiction category is;
Eat This!: How Fast Food Marketing Gets You To Buy Junk (And How You Can Fight Back) by Andrea Curtis and illustrated by Peggy Collins
---
December 1
IBBY Canada announce their Indigenous Picture Book Collection From Sea to Sea to Sea, a catalogue of 100 recommended Indigenous picture books. 28 of the books are available from our website, published by our subsidiary company with a native focus
or by one of the following publishers we distribute:
Inhabit Media Inc.
Lee & Low Books
Pemmican Publications
Tradewind Books Ltd.
Click here to see the books on our site.
IBBY Canada is a non-profit organization committed to bringing books and children together as a way to foster understanding and friendship between children of different cultures. We believe that children's literature can bring about positive change.
Founded in 1980, IBBY Canada is one of 75 National Sections of the International Board on Books for Young People.
The collection of books in From Sea to Sea to Sea: Celebrating Indigenous Picture Books was initiated in 2016 in response to the Truth and Reconciliation Commission's Calls to Action and in keeping with IBBY Canada's mission to support the right of every child to become a reader through access to high-quality books. All children should be able to walk into a library, classroom, or bookstore and see themselves and their lives reflected. Unfortunately, that is still not the case for many Indigenous children and youth across Canada. IBBY Canada hope that From Sea to Sea to Sea will promote the reading and sharing of books by Indigenous authors among Indigenous and non-Indigenous children and youth, their families, librarians, educators, and community members.
From board books to picture books for older readers, this collection is a selection of 100 of the best books by Indigenous authors, many illustrated by Indigenous artists, published in Canada and currently in print. The titles reflect the diverse First Nations, Métis, and Inuit cultures, languages, perspectives, and experiences from sea to sea to sea. Attention was given to including picture books that promote and support Indigenous languages. All titles reflect authentic First Nations, Métis, and Inuit voices and offer insight into their distinct histories and current realities of these communities.
---
November 15
The 2018 Governor General's History Awards winners were announced. The winner of the The Pierre Berton Award for Excellence in Popular Media is our own Bill Waiser.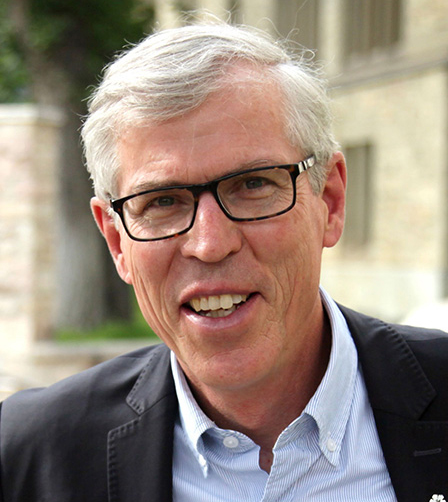 ---
November 21
The School Library Journal has come out with their 2018 Best Books list. On the list in the Non-Fiction Category is:
Eat This!: How Fast Food Marketing Gets You To Buy Junk (And How You Can Fight Back) by Andrea Curtis and illustrated by Peggy Collins
---
November 21
The National Science Teachers Association (NSTA) have announced their Outstanding Science Books for Children for 2019. Four books we distribute in Canada for US publishers are on the list. They are:
About Woodpeckers: A Guide for Children by Cathryn Sill, illustrated by John Sill and published by Peachtree Publishers
Countdown: 2979 Days to the Moon by Suzanne Slade, illustrated by Thomas and published by Peachtree Publishers
Maggie: Alaska's Last Elephant by Jennifer Keats Curtis, illustrated by Phyllis Saroff and published by Arbordale Publishing
Paddle Perch Climb: Bird Feet are Neat by Laurie Ellen Angus and published by Dawn Publications
The list represents the best science trade books published in 2018 for students in kindergarten through 12th grade.
---
November 12
The winners of the Lane Anderson Award are announced. An honour book in the young readers' category is:
Big Blue Forever by Anita Miettunen
The Lane Anderson Award is an annual award presented to Canadian non-fiction science in two categories; adult and young readers. Winners are selected based on a book's relevance to current events and on its ability to relate scientific issues to everyday life.
---
November
The 2018 Moonbeam Award have been announced. Tied for third in the Non-Fiction Chapter Book category is
Dark Matters by Joan Marie Galat
Other winners and honour books by Dawn Publications (a US publisher we distribute in Canada) are:
Over on a Desert: Somewhere in the World, by Marianne Berkes; illustrated by Jill Dubin won in the Alphabet / Counting Book category.
He's Your Daddy: Ducklings, Joeys, Kits, and More, by Charline Profiri; illustrated by Andrea Gabriel was awarded Silver in the Non-Fiction Picture Book category.
Paddle Perch Climb: Bird Feet Are Neat, Written and illustrated by Laurie Ellen Angus won in the Animals / Pets category.
The Moonbeam Children's Book Awards bring increased recognition to exemplary children's books and their creators, and are dedicated to supporting childhood literacy and life-long reading. The contest is open to authors, illustrators, and publishers of children's books written in English or Spanish for the North American market.
---
November 5
The latest issue of Quill & Quire Magazine has a feature article on one of the Canadian publisher we distribute, ChiZine Publications.
Click here to see the article, titled Celebrate 10 years of ChiZine Publications.
---
November 1
The Canadian Museum of Nature announced their 2018 Nature Inspiration Award Finalists. One of the finalists is a publisher we distribute, Inhabit Media.
Inhabit Media is the only independent, Inuit-owned publishing house in Nunavut. It publishes titles that preserve Inuit traditions and knowledge. With Inuit culture intrinsically linked to the environment and the land, most titles focus on nature and related connections. In 12 years of operation, Inhabit has published more than 100 titles in four languages (French, English, Inuktitut and Inuinnaqtun) in all genres—from children's books to scientific information to graphic novels. These ensure maintenance of Inuit traditions and knowledge, including links to the unique northern environment.
Click here to go to Inhabit Media's website.
Click here to scan thorugh their books on our website.
---
October 29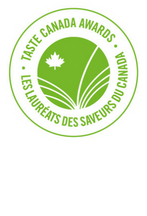 The 2018 Taste Canada Award winners were announced.
The Silver Medal Winner in the Culinary Narratives category was:
9000 Years of Wine: A World History by Rod Phillips
The Silver Medal Winner in the French General Cookbooks category was. Patrimoine Culinaire du Canada, edited by Sylvain Perron and published by Klorofil Editions. Klorofil has an English edition of the book that we distribute:
Canada's Culinary Heritage: 100 recipes from Notable Canadians edited by Sylvain Perron
---
October 19
Congratulations to Anne Innis Dagg, the recipient of Planet in Focus' 2018 Canadian Eco-Hero award! Anne was honoured at last night's screening of the film The Woman Who Loves Giraffes at the 19th Environmental Film Festival in Toronto.
---
October 15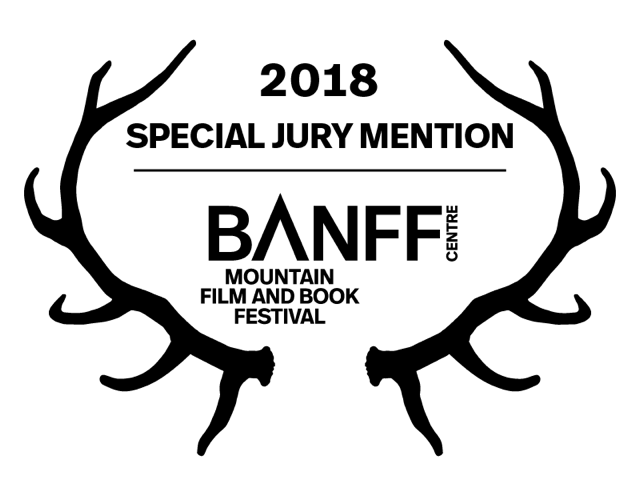 The winners of the 2018 Banff Mountain Book Competition Awards are announced. A special Jury Mention was made for one of our books:
Bert Riggall's Greater Waterton: A Conservation Legacy by Beth Towe
"Bert Riggall's photographs from the first half of the 20th Century frame some fabulous writing about the people, terrain and history of the Greater Waterton Region. The images alone tell a fabulous story. Sid Marty's Mistakis-The Backbone of the Earth and Kevin van Tighem's God's Breath should be required reading for anyone who travels to southwest Alberta. This is a story of the origins of a regional conservation legacy that to this day strives to include the landscape, flora, fauna and people who live in this very special part of the world."
— 2018 Book Competition Jury
The Banff Centre Mountain Film and Book Festival showcases the best mountain culture films, photography and books.
---
October 11
The Forest of Reading nominees are announced. Three of the nominees are either books we published or are published by publishers we distribute.
Nominated for the 2019 Red Maple Fiction Award are:
Skating Over Thin Ice by Jean Mills
A Time to Run: Stuart & Sam by Lorna Schultz Nicholson (published by Clockwise Press)
Nominated for the 2019 Blue Spruce Award
What's My Superpower? by Aviaq Johnston and Illustrated by Tim Mack (published by Inhabit Media)
The Forest of Reading® is Canada's largest recreational reading program! This initiative of the Ontario Library Association (OLA) offers seven reading programs to encourage a love of reading in people of all ages. The Forest helps celebrate Canadian books, publishers, authors and illustrators. More than 270,000 readers participate annually from their School and/or Public Library. All Canadians are invited to participate via their local public library, school library, or individually.
---
September 28
The Nominations for the 2018–2019 Hackmatack Awards have been announced. Among the nominees for the English Non-Fiction award are 3 Fitzhenry & Whiteside books:
The Hackmatack Children's Choice Book Award is a literary program designed for young readers in Atlantic Canada. Each year, thousands of children in grades four to six (aged nine to twelve) read from the selection of outstanding Canadian books and vote for their favourites. The award is designed after similar successful programs in Ontario (The Silver Birch Award) and British Columbia (The Red Cedar Award). Just as other provinces have chosen names of well-known trees in their regions for their reading programs, the name of the Hackmatack program comes from a tree commonly found in Atlantic Canada, also known as a tamarack or larch.
---
September 20
The Lane Anderson Award announced their 2017 Shortlists. Included in the Young Adults category is:
Big Blue Forever: The Story of Canada's Largest Blue Whale Skeleton by Anita Miettunen
The Lane Anderson Award honours the very best science writing in Canada today, both in the adult and young reader categories.
---
September 20
CBC Books have issued a list of 13 Canadian works of fantastical fiction for young readers. On the list is:
---
September 18
The Royal Society of Canada announced their list of award winners for 2018. They have awarded 18 eminent Canadian scientists, scholars and researchers, recognizing their outstanding achievements in advancing knowledge and understanding of the past and present.
The winner of the J.B. Tyrrell Medal for outstanding work in the field of the history of Canada is Bill Waiser. Waiser is a long-time author of our publishing house and was a winner of the 2016 Governor General's Literary Awards in the Adult Non-Fiction category for A World We Have Lost.
---
September 17
BC BookLook did a profile on Ray Michalko and his book Obstruction of Justice: The Search for Truth on Canada's Highway of Tears. The following excerpt is from the profile:
This is an important book about justice, race, and gender in Canada, themes that surface throughout the narrative. The book's relevance has only increased since it was published in 2016, particularly given recent controversies surrounding the National Inquiry into Missing and Murdered Indigenous Women and national conversations about Indigenous rights and the commemoration of Sir John A. McDonald.
---
September 6
The Canadian Children's Book Centre (CCBC) have announced the finalists for the 2018 Geoffrey Bilson Award for Historical Fiction for Young People.
Included on the list is Clutch by Heather Camlot
---
September 4
The Champlain Society have announced the winner of the 2017 Chalmers Award for Ontario History. The winner is Georgian Bay: Discovering A Unique North American Ecosystem, edited by Nick Eyles.
From the Chalmers Award jury:
"'Impressive' . . . 'Compelling'. . . 'Seductive'. . . With such comments, the Champlain Society's Chalmers Award Committee gave unanimous approval to a beautifully illustrated compendium of essays on Georgian Bay.
Georgian Bay: Discovering A Unique North American Ecosystem, edited by Nick Eyles, takes the reader on a two billion year journey through geological time to reveal the complex and singular ecosystem that is often called the Sixth Great Lake. The book tells the story of the clash between water and rocks and the myriad ways that flora and fauna have adapted and flourished along the Bay's windswept shores and its many thousands of offshore islands. Individual chapters focus on life on the land, in the air above and in the water beneath the wide-mouthed bay. Maps, charts, stunning photographs old and new, complement the clear-eyed prose. And then there are the stories of the peoples of the Bay with their varying histories, triumphs and failures. First Nations, traders and settlers all receive appropriate attention. Special regard is given to the colourful history of Collingwood, and the art of Georgian Bay before and after the Group of Seven's iconic work.
In short, the book enriches our appreciation of the constantly interacting aquatic and terrestrial spaces that characterize this massive and monumental region of Ontario. Congratulations to the Georgian Bay Land Trust who sponsored it and to editor Nick Eyles and all the contributors for a book which will delight scholars, general readers, and visitors as well as all those fortunate enough to live along the shores of the Bay".
---