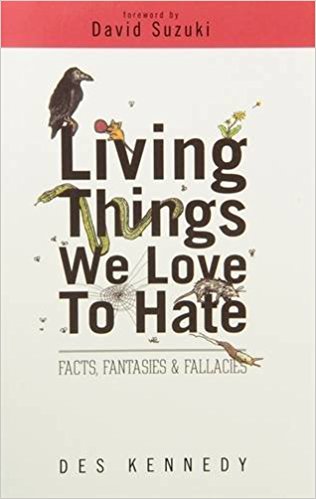 Living Things We Love To Hate
Facts, Fantacies & Fallacies
Author Des Kennedy
Foreword by David Suzuki
ISBN 9781770502062
Binding Trade Paper
Publisher Whitecap Books Ltd.
Publication Date December 04, 2013
Size 152 x 229 mm
If we knew slugs a little better, could we be friends? Des Kennedy says yes, adding that many living things that we find repulsive are, in fact, useful allies playing a vital role in our environment.
Read More