Anne Renaud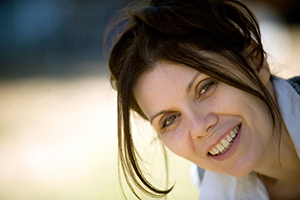 Anne Renaud is a children's author from Quebec who writes in both French and English. Her publications feature several picture books for 4-8 year olds, as well as historical non-fiction books for 9-12 year olds. Her titles include: Missuk's Snow Geese, Island of Hope and Sorrow: The Story of Grosse Île, The Extraordinary Life of Anna Swanand Into the Mist: The Story of the Empress of Ireland. Anne's work has been shortlisted for several literary awards, including the Silver Birch Award, the Hackmatack Children's Choice Award, the Red Cedar Book Award, the Quebec Writers' Federation Prize for Children's and Young Adult Literature, as well as the Red Maple Award. Anne is a regular contributor to children's magazines, such as Highlights, Pockets, Cricket, Odyssey, Faces, Clubhouse and Shine.
Anne's readers often ask her why she writes books. She tells them it is because she likes to do creative things and finds writing to be a very creative exercise. It's also because she can't dance well and can't sing well, so she tries her best to write well. She hopes her books educate, entertain and inspire children.
Additional information on Anne's publications can be found on her website at annerenaud.net.