Julie Hartley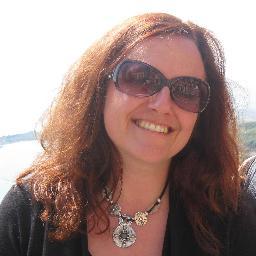 I was born in a steeltown in the North of England, and started writing my first novel - on a manual tyepwriter - when I was 15. These days, I live in Toronto with my husband, daughter, and a feisty parrot!
My poetry and short stories have appeared in literary magazines in England and Canada, and my plays for young people have toured in both continents. The Finding Place is my first published novel.
In my non-writing life, I am the director of Centauri Summer Arts Camp, a residential arts training program for young people. I love travelling, and have a passion for birds. My parrot sits on my shoulder while I write.
To find out more about Julie visit her website at www.juliehartley.ca or her twitter feed or her blog at www.juliehartley.ca/blog.
Books by Julie Hartley:
Sort By
The Finding Place

$12.95

ISBN: 9780889955332 Binding: Trade Paper Publisher: Red Deer Press Inc Publication Date: 2015-08-27