Michael Kluckner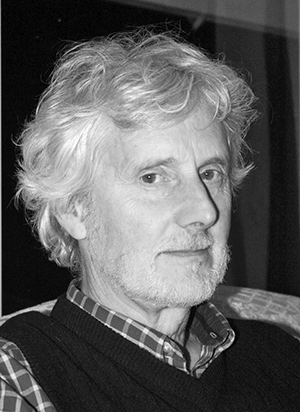 Michael Kluckner is a Canadian writer and artist. His early books on the history of Canadian cities, heritage, planning issues, and art, include Vancouver The Way It Was,Vanishing Vancouver, Paving Paradise, and British Columbia in Watercolour. He has won numerous awards, including the Duthie Prize, the Vancouver Book Prize, the Toronto Book Prize (short list), the Hallmark Society (Victoria) Award of Merit, and the Heritage Canada Medal of Achievement.

Books in the 1990s included The Pullet Surprise: A Year on an Urban Farm and Wise Acres, which reflected on his move from the city to a small farm in the Fraser Valley. Michael's 1998 book, Canada: A Journey of Discovery explored the places and countryside that made up his childhood image of Canada. Vanishing British Columbia was published by UBC Press in 2005. Vancouver Remembered was published in 2006 by Whitecap Books and presented a comprehensive history of the city, focusing on its recent decades.

In 1991 Michael was the founding president of the Heritage Vancouver Society. From 1996 until 2001, he was the British Columbia member of the board of governors of the Heritage Canada Foundation, and served as chair from 1998 to 2000. Michael chaired the Vancouver Heritage Foundation in 2002-3. He received the Queen's Golden Jubilee Medal in 2002 for the contributions made, through books and volunteer efforts, to increasing awareness of Canada's heritage and culture.

Michael lived on a farm in rural Langley, British Columbia, from 1993 to 2006 where he raised sheep and chickens and helped his wife maintain her large cottage garden. His wife, Christine Allen, is the author of Roses for the Pacific Northwest (1999, Steller Press), Gardens of Vancouver (1999, Raincoast Books), and Climbing Up (2002, Steller Press), and is a regular contributor to gardening magazines including Garden Wise.

At the end of 2006, Michael and Christine moved to Australia. They lived in Katoomba in the Blue Mountains west of Sydney from 2007-9 before returning to live in Sydney. In February 2010, they returned to Canada to live in Vancouver.
Vancouver Remembered

$35.00

ISBN: 9781770500587 Binding: Trade Paper Publisher: Whitecap Books Ltd. Publication Date: 2011-03-11

Vancouver Remembered

$50.00

ISBN: 9781552858110 Binding: Trade Cloth Publisher: Whitecap Books Ltd. Publication Date: 2011-03-10