Paul Almond
IN MEMORIAM:
Paul Almond , celebrated film director and author of "Alford Saga", passes away at 83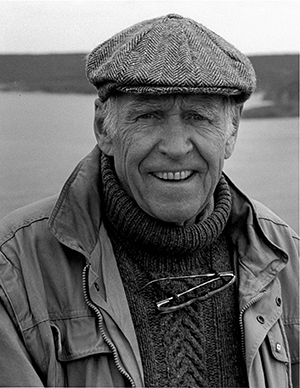 TORONTO, Canada––(April 13, 2015)––It is with great regret and sadness that we announce the passing of one of our most beloved authors, Paul Almond OC, on the evening of April 9th, departing in peace amidst the poems, songs and prayers of eighteen members of his family.
Paul was one of Canada's pre-eminent film and television directors. He directed and produced more than 130 television dramas for the Canadian Broadcasting Corporation, and for the BBC and others in the UK, as well as motion pictures for Paramount and Universal in Hollywood. His numerous awards include 12 Genies, a nomination for a Golden Globe and another nomination by his peers in the DGA as Best Feature Director. In 2001, he was appointed to the Order of Canada, and in 2007 received a lifetime achievement award from the Director's Guild of Canada.
A storyteller at heart, (after more than thirty years in film), Almond turned his talents to full-time writing and began publishing The Alford Saga, a series of historical novels set in the Gaspé area of Quebec. He lived in Malibu, California, and on the Gaspé Peninsula in Shigawake, Quebec. His most recent title, The Inheritor, is the eighth book in the Alford Saga series.
For more information on Paul and his books or other works:
Click to visit his website: www.paulalmond.com
Books by Paul Almond:
Sort By