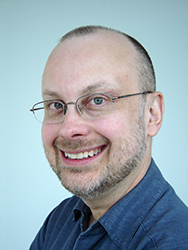 Robert J. Sawyer
Robert J. Sawyer — called "the Dean of Canadian Science Fiction" by the Ottawa Citizen and "Canada's answer to Michael Crichton" by the Montreal Gazette — has published over 20 novels, including the Hugo Award-winning Hominids, the Nebula Award-winning The Terminal Experiment, and the John W. Campbell Memorial Award-winning Mindscan.
Sawyer has been named a member of the Order of Ontario and the Order of Canada.
At the 2017 Aurora Awards the Canadian Science Fiction and Fantasy Association honoured Sawyer with the Best of the Decade Award.
Sawyer published 11 books for Red Deer Press under the Robert J. Sawyer imprint. Robert selected and edited books by 8 emerging and established authors. Click here to see the titles in the Robert J Sawyer Books imprint.
For more information on Robert or his books...
Visit Robert's web site at www.sfwriter.com.
Follow him on twitter: @RobertJSawyer
Books by Robert J Sawyer:
Sort By