Sylvia McNicoll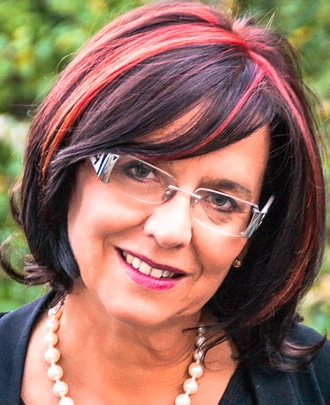 Sylvia McNicoll worked in finance until she had her three children, at which point she found time to return to her earlier love of writing. After an inspirational children's writing course at Sheridan College, followed by nine of her own books, McNicoll returned to Sheridan College to teach Creative writing. She enjoyed teaching for nine years and then reluctantly gave it up because of the travel commitments of a book tours.
Winner of the 1996 Silver Birch Children's Choice Award and the 1997 Manitoba Young Reader's Choice Award for Bringing Up Beauty, she has written over 20 books, including short stories, first chapter books, fiction for middle-grade and reluctant readers, and novels for young adults. She has also done ghostwriting, and worked as an editor for Today's Parent Toronto.
From the author: "Because I believe in young writers, I love teaching and speaking about writing process. To protect their future careers, I also act as a Director on the board for Access Copyright, an agency that collects secondary rights money for creators."
Awards:
2011 Burlington Creative Artist (Literary Arts)
2011 Arts Hamilton for Last Chance for Paris
2007 Hamilton Arts Multimedia Award for Beauty Returns,
2006 Korean War Veteran's Award (Hamilton Arts) for short article
2000 Explora-toy Best Novel for Caught in a Lie
1996 Silver Birch for Bringing Up Beauty
1996 Manitoba Young Reader's Choice Award for Bringing Up Beauty
For more information on Sylvia McNicoll and her books and work...
Visit Sylvia's web site at www.sylviamcnicoll.com
Follow her on twitter: @SylviaMcNicoll
Like 'Sylvia McNicoll' on Facebook: www.facebook.com/pages/Sylvia-McNicoll/161189244468
Books by Sylvia McNicoll:
Sort By