Tahera Rawji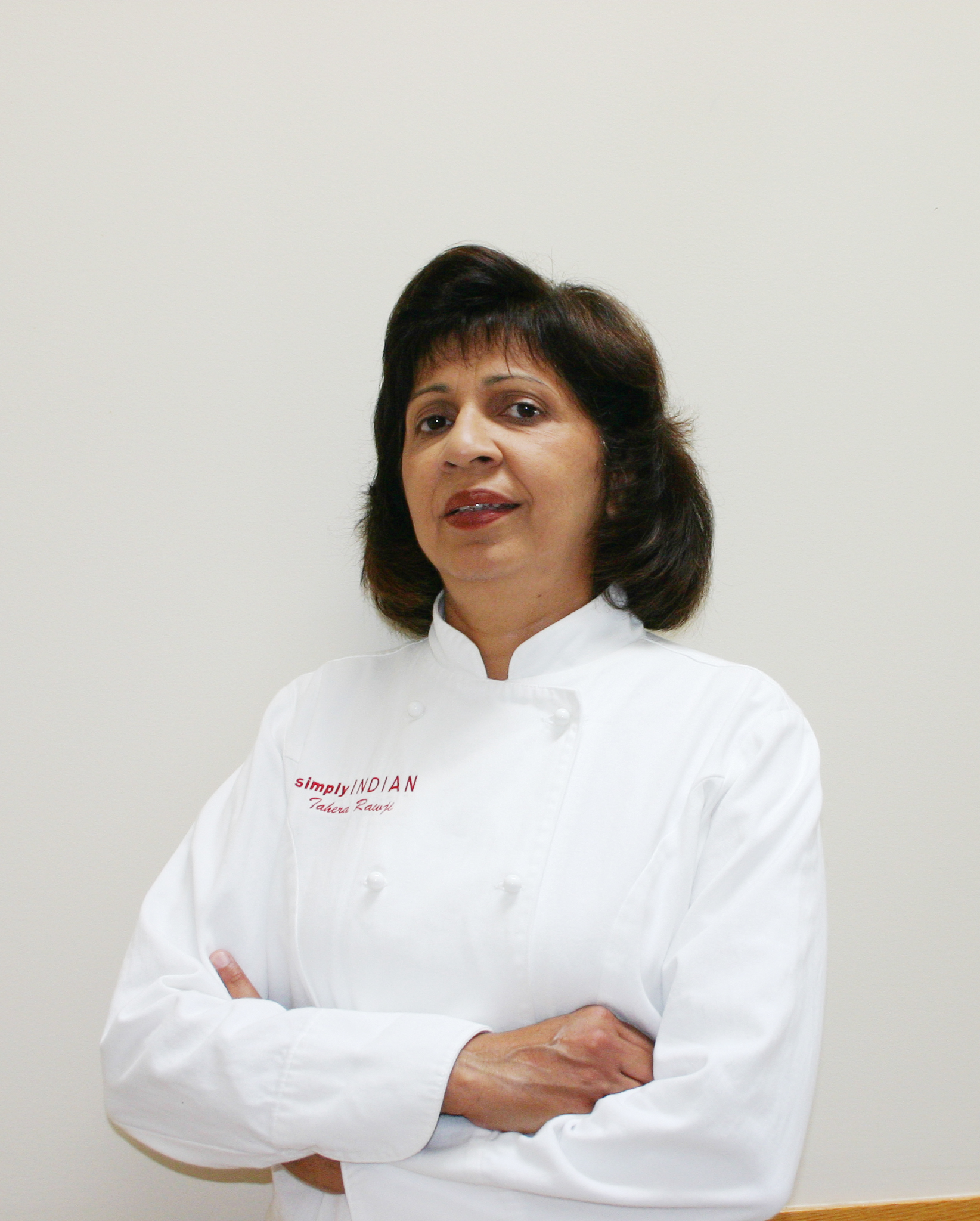 ​Tahera Rawji is dedicated to sharing her passion for cooking. Over the past 12 years, she has taught popular cooking classes showing students how to create authentic sweet and spicy Indian recipes in their own kitchens. She stresses the importance of learning the methods and spices integral to Indian cooking. When people ask her what her secret is, she always tells them it's simple—a combination of freshly roasted spices and cooking style.

Demand from her students, family, and friends prompted Tahera to collect her recipes, and with the help of her husband and two grown children, she wrote her first cookbook, Simply Indian. This book became a national bestseller and readers demanded a sequel. Tahera responded with her new book, Simply More Indian, which delivers even more inspired dishes from her kitchen.

Tahera was born on the island of Zanzibar, just off the coast of Tanzania. She was educated at a convent school in Dar-es-Salaam and moved to Nairobi, Kenya to pursue her culinary education at the Institute of Domestic Arts. Today Tahera lives in Richmond, British Columbia. In addition to teaching and writing, Tahera enjoys hiking, gardening, entertaining, and yoga. She is constantly developing, testing and refining new recipes for her students, friends and family.
Books by Tahera Rawji
Sort By