Jamie Bastedo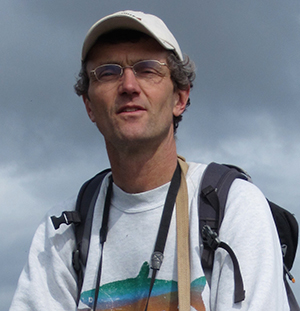 Jamie Bastedo is a biologist turned storyteller who intimately connects readers of all ages with the magic and mystery of nature. His work is all about taking science and natural history to the streets. Whether hosting lively nature shows on the radio or writing about his northern home, Jamie spreads a contagious enthusiasm and love for the land. He lives in Yellowknife, Northwest Territories, with his wife and two daughters.
Well established as a popular science writer in his books Falling for Snow: A Naturalist's Journey into the World of Winter, Shield Country: The Life and Times of the Oldest Piece of the Planet, Reaching North: A Celebration of the Subarctic and Blue Lake and Rocky Shores, he writes to inform and inspire. He also has written over 30 natural history features in magazines, including Up Here, Backpacker, and Winter Living. His children's titles include Tracking Triple Seven, On Thin Ice (Alberta Children's YA Book of the Year, 2007), and most recently, Nighthawk!
Jamie's latest book is Cut Off, about a cyberaddict "screenager" who finds healing in the northern wilderness. It has earned a Kirkus Star and been called "A first-rate adventure with a powerful message." To read the full review click here.
Praise for Jamie Bastedo's writing:
"An engaging storyteller who combines the knowledge of a naturalist with the eye of an artist and the curiosity of a child."
— Arctic
"The author situates himself in the landscape with passion, immediacy and refreshingly sharp powers of observation."
— Canadian Geographic
For more information on Jamie and his books or work...
Visit: www.nwtarts.com/artist-profile/jamie-bastedo
Follow him on twitter: @JamieBastedo