Adam Hart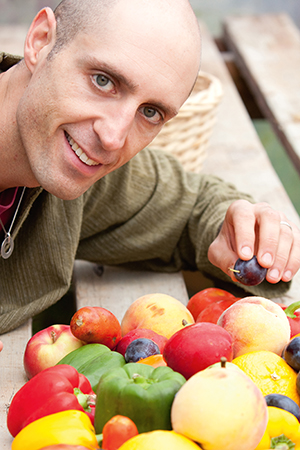 As a living food champion, international speaker and chef, Adam Hart brings abundant energy to everything he does. Born in Toronto, Canada, Adam did not always live the healthy lifestyle. Having graduated with a degree in Sociology and a diploma for International Business Management, Adam quickly found himself suffering with depression and anxiety attacks upon entering the workforce. Adam's poor health led to weight gain, food allergies, asthma, and high cholesterol until finally he was diagnosed as pre-diabetic.
In 2001, Adam moved to British Columbia, Canada to pursue a passion for mountaineering and quickly discovered an ability to heal himself through being in nature and eating healthier foods. After two years training to become a mountain guide Adam realized he had a passion for sharing his food discoveries and founded the Power of Food in 2003, a health and wellness company.
Adam is a highly sought after keynote speaker on the benefits of eating a healthier diet without giving up the foods you love. His most popular talk "Have Your Cake & Eat it Too", shares Adam's food secrets for staying energized without giving up the carbohydrates.
Today Adam lives in Squamish, British Columbia, Canada where both his wife Suzie and daughter Juliette continue to enjoy being his go to recipe testers for each new power of food creation.
Books by Adam Hart
Sort By