Amy Bright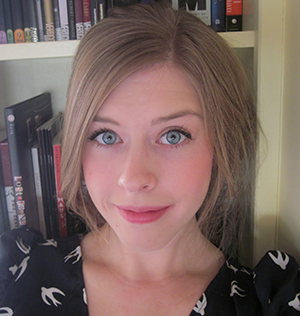 Amy Bright was born in Alberta, grew up in California and Florida, went to university in New Brunswick and British Columbia, lived in Boston, and then Alberta once more. She is an essayist, short story writer, blogger, and most recently novelist, currently living in Lethbridge, Alberta. She received her BA from Mount Allison University, New Brunswick and her MA from the University of Victoria, BC.
She loves reading, and writes about some of her favourite books at her book review blog Girl to the Rescue, which she started as a way to read more YA books in university. After finishing her MA in English she took a much needed year off, before beginning her PhD in English in Alberta on children's and young adult literature. If you are interested in her academic work, it can be found in the Journal of Children's Literature and Studies in Canadian Literature. Before We Go (Red Deer Press, 2012) was Amy's debut YA novel, a break-out critical success, and she has recently followed it up with Swimmers (Red Deer Press, 2014).
For more information on Amy and her books...
Visit her website: http://amybrightbooks.blogspot.ca/
Visit her book review website: http://girltotherescue.blogspot.ca/
Follow her on twitter: @abright20
Books by Amy Bright
Sort By
Before We Go : A Novel

$12.95

ISBN: 9780889954717 Binding: Trade Paper Publisher: Red Deer Press Inc Publication Date: 2012-05-10

Swimmers

$12.95

ISBN: 9780889955134 Binding: Trade Paper Publisher: Red Deer Press Inc Publication Date: 2014-06-26