Caren McSherry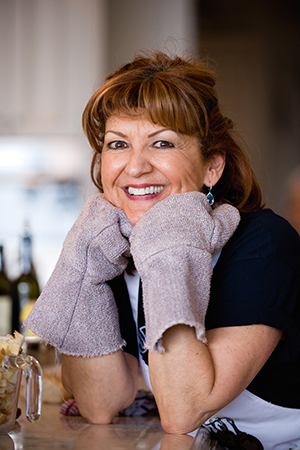 With her world-wide culinary education, successful cooking school, unique wholesale foods business, and exuberant personality Caren McSherry is one of the best known names in the Canadian culinary industry. Born and raised in Vancouver, her interest in cooking was sparked during week-long trips to the culinary capitals of the world when she worked as a flight attendant. Her visits to local markets around the globe still influence her cooking.
Caren's well-rounded education includes training at the distinguished Cordon Bleu in London, England; The Oriental Hotel, Bangkok; L'academie de cuisine, Maryland; the Culinary Institute of America, New York; Japan Airlines, first class kitchen training, Tokyo, Japan; the Tivoli Hotel, Lisbon, Portugal; the list goes on.
Caren's Cooking School is the longest running private school in Canada. She also owns the successful Gourmet Warehouse, offering specialty foods at wholesale prices to the public—the first of its type in Canada. Caren is well known for her column in TV Week magazine, as well as her weekly segment on Global TV's Saturday morning news.
Books by Caren McSherry
Sort By