Caroline West & Denise Marchessault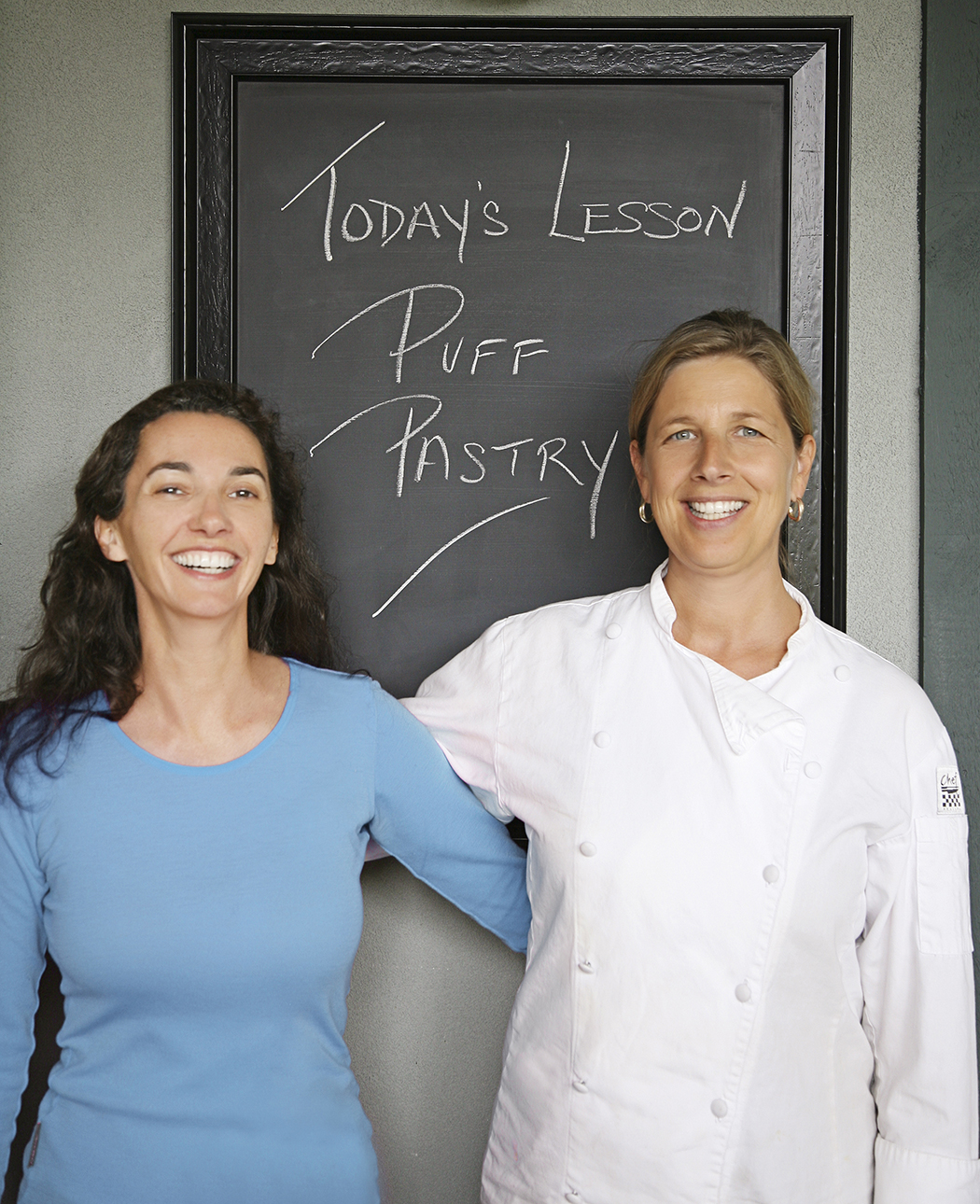 Caroline West (left) spent years as a magazine art director in Sydney, Australia and London, England and has been working as a photographer since 2001.
She is a regular contributor to Vogue Living and Qantas Airline's inflight magazine. Caroline's work has taken her to many destinations including outback Australia, remote Lord Howe Island, New Zealand's wild west coast and Wyoming in winter. In 2009 Caroline moved from Sydney, Australia and now resides in Vancouver Island with her husband, Marco.
---
Denise Marchessault (right) is classically trained in French cuisine. She studied at Le Cordon Bleu, Ottawa, where she was awarded the Grand Diplôme, one of the few culinary designations that signifies mastery of both pastry and culinary fundamentals.
Before moving to Vancouver, Denise taught cooking classes at her cooking school, French Mint, on Vancouver Island. A contributing writer for EAT Magazine, Denise champions the tradition of cooking from scratch with an emphasis on local and seasonal ingredients.
Denise's affection for British Columbia is in her DNA. Born on Vancouver Island (to parents who met in Vancouver's Stanley Park), Denise and her family lived in the Cowichan Valley and later in the Okanagan. After years in Toronto, Denise returned to the West Coast to raise a family of her own.
In addition to teaching and developing new recipes, Denise shares her passion for cooking with her favourite apprentices, twin daughters Lucie and Elise, who understand a garnish on a plate means "I love you."
Visit Denise's web site at www.denisem.ca.
Books with Caroline's Photography
Sort By