Christina Loucas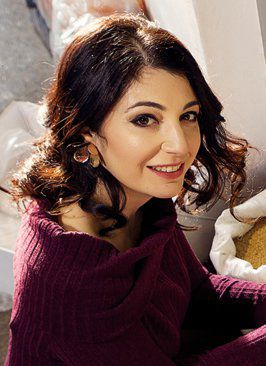 Christina was raised on Vancouver Island, Canada by Greek-Cypriot parents. Her love of food and cooking is a by-product of having grown up surrounded by fantastic food and in the restaurant business – her dad was an award winning restaurateur, having won British Columbia's restaurateur of the year in 1992 and owning several successful restaurants in Victoria, BC, since the 1970s until he retired in 2007. Her mother is an accomplished baker and the cookbook "Cyprus Cuisine" would not have been possible without her.
She has a degree in Jurisprudence from Oxford University and a BSc in Government and Economics from the London School of Economics. She worked for six years as an international arbitration lawyer in London, England, before deciding to move to Cyprus to pursue her passion for cooking and baking.
On her move to Cyprus, she started a food blog called Afrodite's Kitchen in order to try to preserve traditional Cypriot recipes which she thought were being forgotten. She spent a lot of time learning to make various traditional recipes from her older relatives, their friends and their extended community, and scoured the island for the tastiest versions of the recipes she recorded. She now writes recipes and photographs food for a variety of clients and continues to post recipes on her blog.
She enjoys shopping at the farmers' market in Cyprus, visiting her mother's village in the Cypriot countryside, generally making a mess in her kitchen and growing her mismatched collection of kitchenware and cookbooks.
She lives between Victoria, BC, Canada and Limassol, Cyprus with her always hungry pug, Ernie, hubby Steve and daughter Clemmie (both also always hungry!).
Christina's books
Sort By
Cyprus Cuisine

$34.95

ISBN: 9781770503373 Binding: Trade Paper Publisher: Whitecap Books Ltd. Publication Date: 2021-05-26