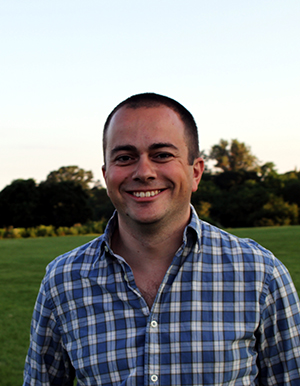 David Ort
David Ort writes about food and drink for publications both online and in print. For over five years he expressed his passion for delicious food and well-made beer on his own site, foodwithlegs.com.

Growing up in Toronto, David gained a lasting appreciation for his city's diverse array of restaurants. Translating favourite dishes into versions for his own kitchen has grown from pastime to full-blown obsession.

The recipes he develops are based on an avid (and geeky) desire to understand the science behind a particular kitchen technique. Explaining why something works, especially to the home cook, is never far from his mind.

Focusing his attention on craft beer allowed him to put his curiosity to work on how ingredients and process combine to make something delicious. Meeting and talking with the people who create the selection of excellent craft beers that are available, was David's favourite part of writing The Canadian Craft Beer Cookbook.

His articles on beer appear every week on PostCity.com and in the chain of monthly Post City Magazines. His stories about food, drink, and travel also appear on TorontoLife.com, in Where magazine's Essential Toronto guide, on RickshawMag.com, and on SpotlightToronto.com, where he is an editor.
Books by David Ort
Sort By