Jean Little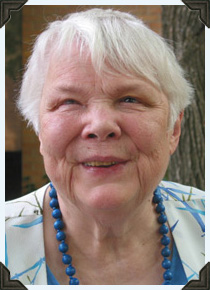 Jean Little is an award winning author from Guelph, Ontario. She has been legally blind since birth, but nonetheless has had over 44 works published, many internationally, including novels, picture books, short stories, as well as two autobiographies.
Jean has won numerous literary awards for her writing, including a Children's Book Award, a Governor General's Literacy Award, and a Vicky Metcalf Award. Jean lives in Guelph, Ontario with her sister and great- niece and nephew Jeanie and Ben.
For more information on Jean Little and her books or work...
Click to visit www.jeanlittle.ca
Books by Jean Little:
Sort By