Jean-Paul Grappe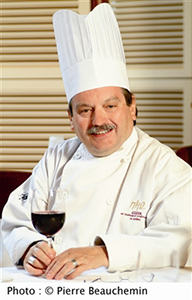 Originally from Dijon, Jean-Paul Grappe has been a professor and kitchen chef at l'Institut de tourisme et d'hôtellerie du Québec since 1956.
His vast experience in the domains of cooking and teaching has made him a well-respected francophone chef.
He's also the author of Gibier à poil et à plume and Poissons, mollusques et crustacés, published at Éditions de l'Homme.
Cookbooks by Jean-Paul Grappe:
Sort By
Fish

$19.95

ISBN: 9781554552030 Binding: Trade Paper Publisher: Fitzhenry & Whiteside Publication Date: 2011-06-14