Kim LaFave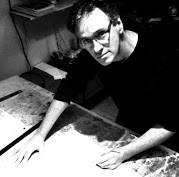 Kim LaFave is an illustrator living in Robert's Creek, BC. Kim grew up in Vancouver and first studied illustration at the Alberta College of Art, and spent time in New York before moving to Toronto with his wife to start his career.
LaFave's illustrations in Janet Lunn's Amos's Sweater won the Governor General's Award for Illustration. Kim has been granted several other awards form various sources, including the Vancouver Art Director's Club, the Advertising & Design Club of Canada, and CA Magazine.
For more information on Kim LaFave and his books or work...
Click to Visit: www.kimlafave.com
A Bumblebee Sweater

Author Betty Waterton Illustrated by Kim LaFave

$9.95

ISBN: 9781554552375 Binding: Trade Paper Publisher: Fitzhenry & Whiteside Publication Date: 2012-08-31

We'll All Go Exploring

Author Maggee Spicer & Richard Thompson Illustrated by Kim LaFave

$5.95

ISBN: 9781550417326 Binding: Trade Cloth Publisher: Fitzhenry & Whiteside Publication Date: 2003-04-15

We'll All Go Sailing

Author Maggee Spicer & Richard Thompson Illustrated by Kim LaFave

$5.95

ISBN: 9781550416510 Binding: Trade Paper Publisher: Fitzhenry & Whiteside Publication Date: 2002-01-22