Lesley Choyce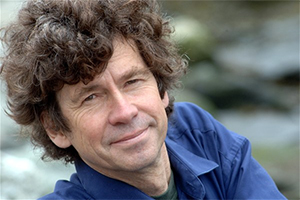 Lesley Choyce is a novelist, poet, surfer, broadcaster, publisher, musician, and teacher, in Lawrencetown Beach, Nova Scotia. He is the author of 86 books for adults, teens and children.
Lesley surfs year-round in the North Atlantic, teaches in the English Department and Transition Year Program at Dalhousie University, and is a founding member of the 1990s spoken word rock band, The SurfPoets. He also runs Pottersfield Press, a small literary publishing house, and hosted the national TV show Off The Page for many years.
His books have been translated into Spanish, French, German and Danish and he was awarded the Dartmouth Book Award in 1990 and 1995, and the Ann Connor Brimer Award in 1994 and 2003. Most recently, Lesley has become the proud recipient of a nomination for the Governor General's 2014 Literary Awards for his book Jeremy Stone. His previous book, Into the Wasteland, is a finalist for the Ann Connor Brimer Award. Check out his newest young adult title, Closing Down Heaven.
For more information on Lesley and his books...
Click to visit Lesley's web site at www.lesleychoyce.com
Follow him on twitter: @LesleyChoyce
Like 'Lesley Choyce' on Facebook: https://www.facebook.com/LesleyChoyce
Books by Lesley Choyce
Sort By