Melanie Mosher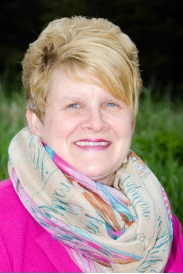 Melanie's first recognition for writing came when she won an essay contest in second grade; needless to say, she has continued writing ever since.
Melanie is a member of the Writer's Federation of Nova Scotia, the Canadian Children's Book Centre, and the Canadian Society of Children's Authors, Illustrators, and Performers. Her first picture book, Fire Pie Trout came out in spring of 2014.
Melanie lives in Nova Scotia with her husband, two daughters, granddaughter, and dog.
For more information on Melanie Mosher and her books or work...
Click to visit melaniemosher.com
Follow Melanie on twitter: @MelanieMosher1
Books by Melanie Mosher:
Sort By
Fire Pie Trout

Author Melanie Mosher Illustrated by Renne Benoit

$19.95

ISBN: 9781927083185 Binding: Trade Cloth Publisher: Fifth House Publication Date: 2014-05-20