Sheena Wilkinson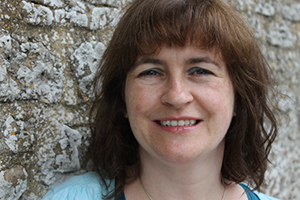 Since the publication of the multi-award-winning Taking Flight in 2010, Sheena Wilkinson has been established as one of Ireland's most acclaimed writers for young people. She writes contemporary realistic fiction for young adults and children. Her first novel Taking Flight won the CBI Honour Award for Fiction as well as the Children's Choice Award. It won a White Raven award from the International Youth Library and a place on the IBBY Honour List. Its sequel, Grounded also won the CBI Children's Choice award as well as the overall Book of the Year. Too Many Ponies, for readers 9+, was also shortlisted for the CBI awards, making that three out of three.
Sheena's new YA title, Still Falling, will be published in February 2015.
In 2013-14 she was the first CBI Bringing to Book Writer in Residence at the Church of Ireland College of Education in Rathmines. She is a professional mentor for NUI Galway, and tutors for the Arvon Foundation. Sheena lives in County Down, and travels extensively in Ireland and beyond, talking about writing.
Grounded

$12.95

ISBN: 9781554553297 Binding: Trade Paper Publisher: Fitzhenry & Whiteside Publication Date: 2015-04-15

Taking Flight

$12.95

ISBN: 9781554553280 Binding: Trade Paper Publisher: Fitzhenry & Whiteside Publication Date: 2014-08-05