Valerie Sherrard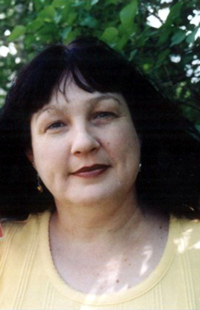 Valerie Sherrard's ambition to become a writer was kindled when she was in grade six and living with her family in Lahr, West Germany, where her father was stationed. Her homeroom teacher praised her efforts and instilled in her a lifelong belief in her ability to write. Born in Moose Jaw, Saskatchewan, she has since become an award-winning Canadian author of both picture books for children, and novels for young adults.
Valerie has written a number of award-winning books for young readers, including Tumbleweed Skies, Out of the Ashes, Kate, Sam's Light, and The Glory Wind, winner of the 2011 Geoffrey Bilson Award for Historical Fiction as well as the Ann Conner Brimer Award. Out of the Ashes was a Red Maple Award Honour Book and a finalist for the Arthur Ellis Award. Kate was a White Pine Award Honour Book and an IODE National Chapter Violet Downey Award Recommended Title. Sam's Light was nominated for both the Manitoba Young Readers' Choice Award and the Snow Willow Award, as well as a Resource Links Best Book.
Her recently published title is Driftwood is on the shortlist for the 2014 CLA Book of the Year for Children Award. Valerie's most recent YA book is a thought-provoking and emotional novel, Rain Shadow.
For more information about Valerie or her work...
Check out her blog: http://valeriesherrard.blogspot.ca/
Follow her on twitter: @ValerieSherrard
Like "Valerie Sherrard Pestered Me to 'Like' This Page" on Facebook: