Carolyn Huizinga Mills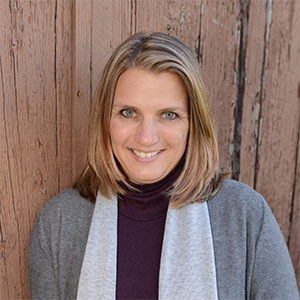 Ever since reading L.M. Montgomery's Emily of New Moon as a child, Carolyn Huizinga Mills has dreamed of being a writer. She didn't start writing seriously, though, until she had done practical things like finishing university and finding a job. She began with short stories and in 2013, her story "Without a Soul" won first place in the Canadian Authors Association CanWrite! Short Story Competition. The following year, her story "Be Careful Little Feet Where You Go" won an honourable mention in the same contest and both stories were published in the CAA's Short Story Contest Anthology. In 2017, another of her stories, "Finders", placed second in the 2017 Alice Munro Short Story Competition.
Carolyn's first picture book, The Little Boy Who Lived Down the Drain, was published in 2017 and was a 2018 Blue Spruce Honour Book, which gave Carolyn the opportunity to meet many excited readers through school visits and at the Forest of Reading Festival in Toronto. Additionally, Carolyn traveled with OneWorld Schoolhouse to St. Lucia for their Rainforest of Reading Program, where she was able to share her story with even more readers.
Carolyn also spent a bit of time (okay, a REALLY long time) working on a novel. And then another one. Her debut novel, The Good Son, was published in March 2021, and her second novel, Sins of the Daughter, was in released August 2022 . She plans to write many more books and can be found snuggled up in her office at 5am most mornings with her notebook or laptop and a hot mug of tea.
Carolyn is also a grade 7 teacher, which allows her to share her passion for reading and writing with her students. She grew up in Calgary, Alberta, and now lives in southwestern Ontario with her husband and two children. In addition to reading and writing, Carolyn loves playing soccer, camping, traveling, and eating dark chocolate.
Visit Carolyn's web site at carolynhuizingamills.ca/