Andrea Curtis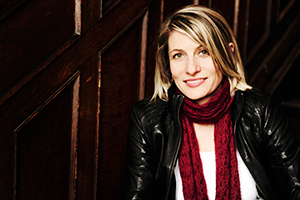 Andrea Curtis, writer and editor, has written about everything from women's health to neighbourhood change, from personalities in the literary world to those in the urban forest. Her critically acclaimed Into the Blue: Family Secrets and The Search for a Great Lakes Shipwreck won the Edna Staebler Award for Creative Non-Fiction. Her writing has also appeared in Toronto Life, Chatelaine, Canadian Geographic, Explore, Utne Reader, The Globe & Mail, Today's Parent, cbc.ca/arts and others.
A graduate of McGill University in Montreal, where she studied history, Andrea now lives in Toronto with her husband and two sons, and volunteers for the Toronto non-profit, Word-Play. What's for Lunch?: How Schoolchildren Eat Around the World is her first work for a younger audience.
For more information on Andrea or her books and work...
Visit Andrea's children's website: www.andreacurtiskids.ca
Follow her on Twitter: @andreacurtisauthor
Click here to go to unpackingschoollunch.wordpress.com to see more on the book and the author.
Click here to go to a page on The Lunch Tray blog to see a profile of Andrea Curtis and an interview with her on writing the two books, What's for Lunch? and Eat this!. The Lunch Tray is blog that is a trusted resource for news and commentary relating to children and food policy, as well as discussions about the challenge of feeding kids well in today's food culture.