Bal Arneson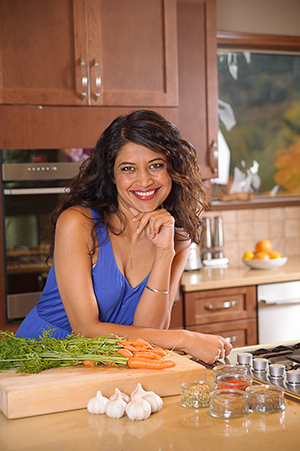 Originally from a small village in Punjab, India, Bal Arneson learned how to cook from her elders when she was just nine years old, over coals in a small clay pit. When she was 20, Bal immigrated to Canada. Drawing on the culinary knowledge she gained in India, as well as her own natural talents, Bal would regularly cook up healthy, quick, and delicious dishes for family and friends.
It was not long until Vancouver's food community took notice of her incredible talent. Cooking stores and local television stations began asking her to share her tricks for making healthy Indian dishes. After giving numerous cooking classes, making several television appearances, and inspiring many newspaper articles, Bal's recipes were in such demand that she decided to write a cookbook. In Everyday Indian, she shared her recipes and her fresh approach to food and cooking, which fit so well with today's busy, health-conscious lifestyle.
Bal's book attracted so much attention that she was eventually offered her own TV Show. Spice Goddess aired on Food Network Canada and on The Cooking Channel in the US. Her new show, Spice of Life, premiered in January 2014 on The Cooking Channel.
With a successful career in cooking and food, two television shows, and two national bestselling books, Bal feels like she's come a long way from her childhood in India.
Bal lives in Vancouver with her daughter, Anoop, and her son, Aaron. Even with her very busy schedule, Bal makes sure her family is her top priority. She enjoys rock climbing, camping, and hiking with them.