Michael Runtz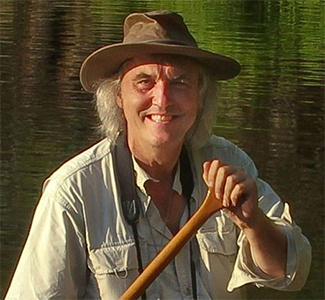 Michael Runtz is a well known and highly respected naturalist and university educator.
Runtz has been an avid birdwatcher since the age of five. He has worked as an interpretive naturalist in Algonquin Provincial and Point Pelee National parks, conducted biological surveys across Ontario, hosted an international television series Wild by Nature, published 10 natural history books, and written more than 1,000 newspaper and magazine natural history articles. He currently teaches Natural History and Ornithology at Carleton University in Ottawa, Ontario. His highly visual Natural History courses continue to attract record enrolments (more than 40,000 students have taken them) and his work has been recognized through numerous teaching and photography awards.
Noteworthy awards include the Federation of Ontario Naturalists' Service Award, The Friends of Algonquin Park Directors Award, the Council of Canadian University Biology Chairs Distinguished Public Science Education Award, and the Carleton University Lifetime Achievement Award. A popular keynote speaker at major events, and a regular guest on radio and television, Runtz was the only Canadian featured in the TVO/NHK Japan 2001 "Superteachers" series that profiled such notables as Jane Goodall and Nelson Mandela.