William Bell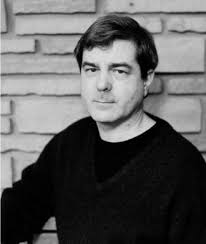 William Bell was an award-winning author of more than a dozen books for young adults. He admitted he was not much of a reader as a child. "I began to read novels when I was in grade 6 or 7. My favourite author at that time was Jim Kjelgaard, who wrote books about dogs."
William spent time as an English teacher, including two years in China. He taught at both the Harbin University of Science and Technology and the Foreign Affairs College in Beijing.
A creative drive turned William to writing. "I think all creative people are pushed or driven by the desire or need to put ideas into the form they're most comfortable with—music, marble, pastels, or words. In my case, I write about things that interest me and that I care deeply about." William enjoyed writing, but admitted that he got to meet quite a few interesting people in his line of work, too. "Most things about the writing life are positive."
In Crabbe , one of William's most successful novels, Franklin Crabbe is an unhappy semi-alcoholic. "Crabbe is rebellious, troubled, idealistic and, at times, a little cranky," William says. "An easy person for all ages to relate to. He is also, despite any flaws he may have, honest and basically a good person. His voice is straightforward, frank and direct."
William Bell's young adult novels have been translated into nine languages and have won a number of awards, including the Manitoba Readers' Choice Award, the Mr. Christie's Award, the Ruth Schwartz Award and the Canadian Librarians' Association Award.
Books by William Bell
Sort By